Ask the Tribunal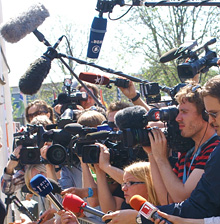 Do you have any questions regarding specific cases or the work of the Tribunal in general? If so, now is your chance to send them to us. The Tribunal welcomes questions from anyone interested in its work.

To submit your question, simply fill out the form below. We will seek to answer them within the shortest time possible.

Questions can be sent in English, French, B/C/S, Macedonian and Albanian. Please provide your details, including the name of your organisation or media outlet, as anonymous questions will not be answered.




Are you interested in staying up to date on developments at the Tribunal? Then follow us on Twitter and YouTube.