| | |
| --- | --- |
| Press Advisory | |
| (Exclusively for the use of the media. Not an official document) |   |
The Hague, 23 January 2009
NJ/MOW/PA354e
Vlastimir Đorđević Trial to Begin 27 January 2009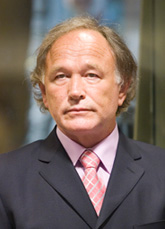 Vlastimir Djordjević
The trial of Vlastimir Đorđević, a former senior Serbian police official charged with crimes against humanity and war crimes against Kosovo Albanian civilians in 1999, is scheduled to begin on Tuesday, 27 January 2009 at 9:00 in Courtroom I.
Đorđević, former Assistant Minister of the Serbian Ministry of Internal Affairs and Chief of its Public Security Department, is accused of taking part in a widespread campaign of terror and violence directed at ethnic Albanian civilians of Kosovo in 1999. The indictment alleges that he willingly participated in a joint criminal enterprise whose aim was to expel the majority of the Kosovo Albanian population to ensure continued Serbian control over the territory. According to the charges, this was to be achieved by a systematic campaign of murders, deportations, forcible transfers and persecutions directed at the Kosovo Albanians.
The Indictment alleges that Yugoslav and Serbian armed forces killed hundreds and deported around 800,000 Albanians from Kosovo. These forces are also alleged to have sexually assaulted women, as well as looted and destroyed civilian property and religious sites. In particular, it is alleged that Đorđević commanded and had effective control of Serbian police units operating in Kosovo.
The Indictment describes in detail tens of specific incidents, one of which is alleged to have occurred in March 1999 in the Kosovo town of Suva Reka/Suharekë. Yugoslav and Serbian forces herded some 50 members of the Berisha family into a coffee shop, opened fire on the people inside and afterwards threw in explosives, killing at least 47, including women, children, babies and elderly people. Several others were seriously wounded. Remains of the victims have since been recovered at two locations, one being a mass grave site in the Belgrade suburb of Batajnica.
Vlastimir Đorđević was originally indicted in October 2003 together with Yugoslav Army generals Nebojša Pavković and Vladimir Lazarević and Serbian police General Sreten Lukić.  Their case was later joined with that against former Serbian President Milan Milutinović, Yugoslav Army Chief of Staff Dragoljub Ojdanić and Yugoslav Deputy Prime Minister Nikola Šainović. The trial of these six senior Belgrade officials, known as the Milutinović et al. case, took place between July 2006 and August 2008 with the judgement expected in early 2009.
 After almost four years on the run, Đorđević was arrested on 17 June 2007 in Montenegro and transferred to the Tribunal.
The trial of Đorđević is set to be the fifth and last case concerning alleged crimes committed in Kosovo to be held at the Tribunal.  In addition to the Milutinović et al. case, Slobodan Milošević also stood trial for crimes allegedly committed in Kosovo.  No verdict was delivered as the former Yugoslav leader died on the eve of the trial's conclusion. Two other trials, Limaj et al. and the Haradinaj et al., involving ethnic Albanian suspects have been held at the Tribunal. The Haradinaj et al. trial is currently on appeal. The Limaj et al. trial resulted in the acquittal of two suspects and the sentencing of one of the accused, Haradin Bala, to 13 years imprisonment for his role in the cruel treatment and torture of prisoners in a Kosovo Liberation Army camp, as well as the murder of nine persons held in the camp.
Since its inception 15 years ago the Tribunal has indicted 161 persons for war crimes committed on the territory of the former Yugoslavia. The proceedings against 116 individuals have been completed.
Proceedings are currently open for 45 accused. Twenty persons are at trial stage, six are awaiting trial judgement and ten are before the Appeals chamber. Seven persons are in custody and awaiting trial. Two accused, Ratko Mladić and Goran Hadžić, are at large awaiting arrest and transfer to The Hague for trial.
******
An information sheet on the case can be found at
http://www.icty.org/x/cases/djordjevic/cis/en/cis_djordjevic_en.pdf
Full text of the indictment can be found at
http://www.icty.org/x/cases/djordjevic/ind/en/080602.pdf





Courtroom proceedings can be followed on the Tribunal's website at www.icty.org.
*****
International Criminal Tribunal for the former Yugoslavia
For more information, please contact our Media Office in The Hague
Tel.: +31-70-512-8752; +31-70-512-5343; 512-5356 Fax: +31-70-512-5355 - Email: press [at] icty.org