| | |
| --- | --- |
| Press Release | |
| (Exclusively for the use of the media. Not an official document) |   |
The Hague, 19 May 2010
MOW/1351e

Appeals Chamber Affirms Vojislav Šešelj's Contempt Conviction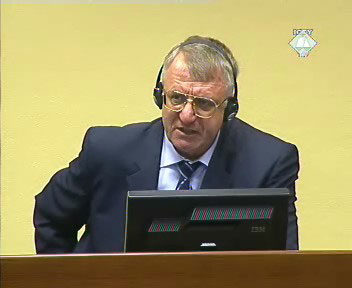 Vojislav Šešelj
The Appeals Chamber of the International Criminal Tribunal for the former Yugoslavia, composed of Judges Theodor Meron, presiding, Mehmet Güney, Fausto Pocar, Andrésia Vaz, and Christoph Flügge, today affirmed Vojislav Šešelj's ("Šešelj") conviction for contempt and his sentence of fifteen months imprisonment.
On 24 July 2009, Trial Chamber II found Šešelj guilty of contempt for knowingly disclosing confidential information regarding protected witnesses. The Appeals Chamber dismissed all eight of Šešelj's grounds of appeal.
Šešelj was born on 11 October 1954 in Sarajevo, Republic of Bosnia and Herzegovina. He is currently being tried before Trial Chamber III in the case of Prosecutor v. Vojislav Šešelj, Case No. IT-03-67-T, on 14 counts of crimes against humanity and violations of the laws or customs of war.

*****
A copy of the Judgement can be found, in English, at:
http://www.icty.org/x/cases/contempt_seselj/acjug/en/100519_ajudg.pdf
Courtroom proceedings can be followed on the Tribunal's website at www.icty.org
*****
International Criminal Tribunal for the former Yugoslavia
For more information, please contact our Media Office in The Hague
Tel.: +31-70-512-8752; 512-5343; 512-5356 Fax: +31-70-512-5355 - Email: press [at] icty.org