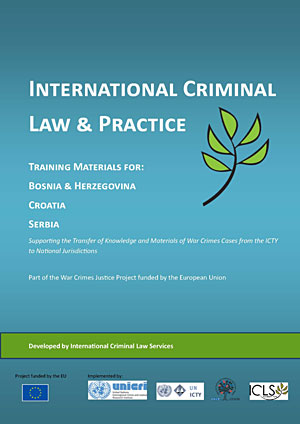 As part of the War Crimes Justice Project, training materials were developed by International Criminal Law Services (ICLS), an independent organisation of experts in international criminal law and related humanitarian law.
The training materials were created to provide a comprehensive, practice-oriented training curriculum on international criminal and humanitarian law and practice, particularly relating to genocide, crimes against humanity and war crimes, tailored to the legal frameworks of Bosnia and Herzegovina, Croatia, and Serbia.
The 15 modules aim to "help strengthen the capacity of legal training centres and other legal training providers to effectively organise and deliver comprehensive, practice-oriented and lasting-impact ICLP training programmes for legal practitioners in the three states". All modules can be accessed directly from the UNICRI website.