| | |
| --- | --- |
| Press Release | |
| (Exclusively for the use of the media. Not an official document) |   |
The Hague, 28 March 2011
VE/MOW/1399e

ICTY Conducts Training Session of Bosnian Legal Professionals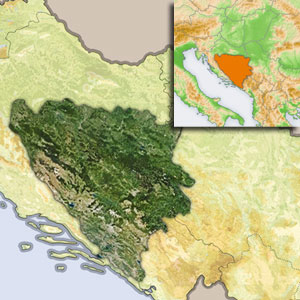 Bosnia and Herzegovina
Today, the Tribunal began a two-day training session with judges and prosecutors from District courts and prosecutors offices in Banja Luka, Bijeljina, Sarajevo and Doboj, in Bosnia and Herzegovina, as part of the War Crimes Justice Project (WCJP).
The goal of the training, which is taking place at the Judicial and Prosecutorial Training Centre in Banja Luka, is to share the Tribunal's institutional knowledge and specialised skills with jurisdictions in the region and to enhance their capacity to handle complex war crimes cases.
The training is intended to strengthen the ability of the Tribunal's local counterparts to locate and seek ICTY information and materials relevant to their work. The training session will cover the use of electronic search tools such as the website, the ICTY Court Records Database and the Appeals Chambers Case Law Research Tool. It will also cover making requests to the ICTY for legal assistance and for variation of protective measures under the Tribunal's Rules of Procedure and Evidence.
Commenting on the training session, Drago Seva, Director of the Judicial and Prosecutorial Training Centre in Banja Luka, said: "Such trainings are a key element in the capacity building of national jurisdictions dealing with complicated war crime cases.  It is our honour and pleasure to participate in the War Crimes Justice Project and together with our partners OSCE/ODIHR, ICTY and UNICRI provide these trainings to judges and prosecutors, which will be an invaluable benefit for their future work."
Similar training has taken place in Sarajevo, Belgrade, Zagreb, Osijek and Podgorica since the launch of the WCJP in July 2010.  Further training sessions are scheduled to be held in the region in the coming months. 
The War Crimes Justice Project is a 4-million euro regional project funded by the European Union. It is carried out by the Organization for Security and Co-operation in Europe/Office for Democratic Institutions and Human Rights (OSCE/ODIHR) in partnership with the ICTY, the UN Interregional Crime and Justice Research Institute and OSCE field operations.


* * *
For more information please call Ms. Sanela Tunović, War Crimes Justice Project Outreach Officer at ++387 61 539 535 or email at wcjp [at] odihr.pl
For more information on the War Crimes Justice Project please visit http://www.icty.org/sid/240


War Crimes Justice Project Partners



This project is funded by
the European Union

Implemented by

:
        
*****
International Criminal Tribunal for the former Yugoslavia
For more information, please contact our Media Office in The Hague
Tel.: +31-70-512-8752; 512-5343; 512-5356 Fax: +31-70-512-5355 - Email: press [at] icty.org
Follow ICTY on Twitter and Youtube