Tribunal
Press Release
(Exclusively for the use of the media. Not an official document)
The Hague, 9 March 2015
CS/PR1620e
The Tribunal marks International Women's Day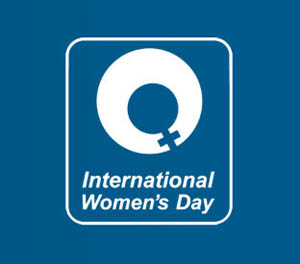 Today, the International Criminal Tribunal for the former Yugoslavia (ICTY) observes International Women's Day, a day that offers a time to reflect on progress made, to call for change and to celebrate acts of courage and determination by ordinary women who have played an extraordinary role in the history of their countries and communities.
To mark this day, the Tribunal produced a short video in which ICTY President Theodor Meron and representatives of the Office of the Prosecutor and the Registry highlight the Tribunal's ground-breaking work on the investigation, prosecution and adjudication of crimes of sexual and gender-based violence.
"For many centuries, rape and other forms of sexual violence committed in the context of armed conflict were often seen as an inevitable and even legitimate by-product of war," said President Meron. "Now, however, and thanks in great part to the work of the Tribunal, such brutal and appalling acts are seen for what they are: alleged crimes, for which accountability can and must be sought. This represents a remarkable achievement not just for the ICTY but for women and men of conscience everywhere."
Almost half of the cases at the Tribunal have dealt with instances of sexual and gender-based violence — mainly, but not exclusively, against women. In the context of these cases, the Tribunal's Judges have issued a number of landmark rulings, including rulings recognising the crime of rape may constitute a form of torture (in the case of the Prosecutor v. Mucić et al.) and sexual enslavement may constitute a crime against humanity (Prosecutor v. Kunarac et al.).
The Tribunal has also set key practical and procedural precedents related to the treatment of victims of sexual and gender-based violence. The ICTY's Rules of Procedure and Evidence, for example, do not require corroboration of the testimony of a victim of sexual violence. Consent is not recognised if the circumstances in which it was given are deemed coercive by the Judges. In addition, protective measures – such as protection of name, face and voice, or closed session testimony – are used to protect victims' identity.
---