| | |
| --- | --- |
| Press Release | |
| (Exclusively for the use of the media. Not an official document) |   |
The Hague, 8 July 2009
CT/MOW/PR1326e

Tribunal Welcomes Extension of Judges' Mandates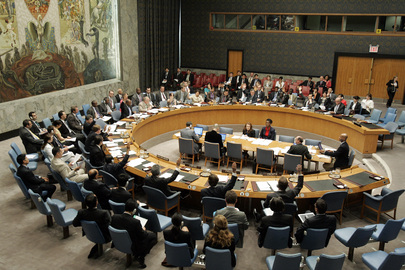 UN Security Council, 7 July 2009
The Tribunal welcomes the decision of the UN Security Council to extend the terms of office of the judges serving at the ICTY.
The Security Council yesterday unanimously adopted resolution 1877(2009), by which the terms of office of newly assigned Appeals Judges, permanent trial and ad litem judges were extended until 31 December 2010 or until the completion of the cases to which they are assigned if sooner.
The terms of office of the other Appeals Judges had already been extended to 31 December 2010 by resolution 1837 (2008). The resolution also contains a provision indicating that the terms of office of the Appeals Judges will again be reviewed prior to 31 December 2009.
In the same resolution, the Security Council decided that one additional ad litem judge may be appointed as a temporary measure, to enable the International Tribunal to assign a reserve judge to one of the trials.
*****
The full text of resolution 1877 (2009) can be found at:
http://www.un.org/News/Press/docs/2009/sc9697.doc.htm



*****
International Criminal Tribunal for the former Yugoslavia
For more information, please contact our Media Office in The Hague
Tel.: +31-70-512-8752; 512-5343; 512-5356 Fax: +31-70-512-5355 - Email: press [at] icty.org