| | |
| --- | --- |
| Press Release | |
| (Exclusively for the use of the media. Not an official document) |   |
The Hague, 18 February 2011
VE/MOW/1388e

Berko Zečević Contempt Indictment Suspended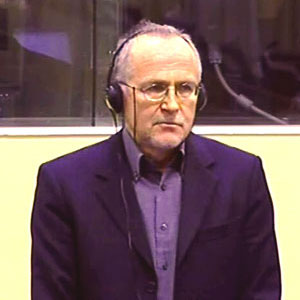 Berko Zečević
Today Trial Chamber III suspended the contempt proceedings against Berko Zečević following his agreement at his initial appearance to testify as a Prosecution witness in the trial of Radovan Karadžić.
The order in lieu of indictment and the order for detention on remand are thereby suspended until his testimony is completed. Zečević's testimony is expected to be heard on Tuesday, 22 February 2011, when the proceedings resume at 14:15 in Courtroom I.
Zečević was charged on 4 February 2011 with contempt for failing to comply with the Chamber's order to appear as a witness before the Trial Chamber in the Karadžić case. He was arrested by the Bosnian Authorities on 11 February 2011 and transferred to the Tribunal's Detention Unit yesterday.
Zečević is an associate professor and the head of the defence technology department at the mechanical engineering faculty of the University of Sarajevo. He has testified before the Tribunal as an expert witness on ballistics in the trials of Slobodan Milošević, Dragomir Milošević and Stanislav Galić, and as a fact witness in the trial of Momčilo Krajišnik. Zečević's evidence relates to the nature of munitions supplied to and used by the Bosnian Serb army and the location from which the projectile was fired that hit the Markale Market in Sarajevo on 5 February 1994.


* * *
Further information on the case is available at:
http://www.icty.org/case/contempt_zecevic/27
Courtroom proceedings can be followed on the Tribunal's website at www.icty.org
*****
International Criminal Tribunal for the former Yugoslavia
For more information, please contact our Media Office in The Hague
Tel.: +31-70-512-8752; 512-5343; 512-5356 Fax: +31-70-512-5355 - Email: press [at] icty.org
Follow ICTY on Twitter and Youtube