TRIBUNAL
PRESS RELEASE
(Exclusively for the use of the media. Not an official document)
The Hague, 27 September 2013
CS/PR1580e
ICRC completes annual inspection of Detention Unit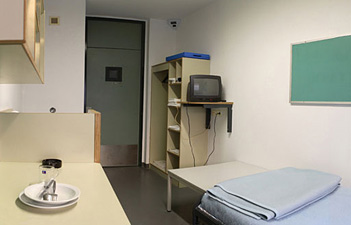 On 25 September 2013, a delegation of the International Committee of the Red Cross (ICRC) completed its annual inspection of the Detention Unit of the ICTY.
The ICRC has been visiting the Detention Unit at least once a year since 1995 to ensure that the detention of persons by the ICTY meets internationally recognised standards of detention and treatment of detainees. During such visits, the ICRC meets with representatives or the Registry and the Office of the ICTY President. The ICRC also holds individual meetings with ICTY detainees.
"The United Nations Detention Unit (UNDU) operates in line with the highest international human rights standards for the treatment of detainees. We welcome the opportunity for third-party inspection of the UNDU by the ICRC", said Registrar John Hocking.
---
For further information please call the Media Office at +31 (70) 512-8752 or -5343 or -5356.