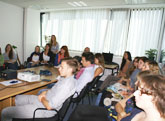 Sarajevo, 8 October 2014
As a part of their study trip to BiH, twenty students of the University of Coburg, Germany, visited the ICTY Filed Office in Sarajevo to learn about the most important aspects of Tribunal's work. Almir Alić, ICTY Registry Liaison Officer in BiH, provided the students of this prestigious Bavarian university with a historical overview of Tribunal's establishment and work. During a very active debate they were introduced with it's the major achievements. The students were very keen to learn about the wider context of Tribunal's work in facing the past and listened with great interest about the experiences of the ICTY Outreach Programme in working with the communities in the former Yugoslavia.
The University of Coburg is a university of applied sciences with students coming from over 40 countries. It offers courses with international qualifications in the fields of social work, business administration and engineering.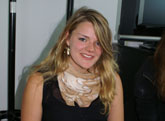 Mona Taube, Age 20, University of Coburg:
"I was very impressed by the widespread work of the ICTY by 'not only' concentrating on the judicial side of war crimes, but also trying to bring the topic to the population and especially to schools. For me as a student of International Social Work the presentation was so extraordinarily astonishing and informative - also for me to compare with the German way of dealing with war crimes of WWII."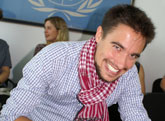 Sebastian Drobner, age 29, University of Coburg:
"The presentation was a great introduction into a topic we will learn more about in this semester. The presentation was set up well, especially the Outreach Programme interested me. The importance of such an approach has been made clear and now I am curious to learn more about the Tribunal."